March 2014, Wolfgang Amadeus Mozart, Bassoon Concerto in B flat major K191 
"I love the enthusiasm of the orchestra and its genuinely friendly players. It's a pleasure to play with you whether it be on timpani or the bassoon."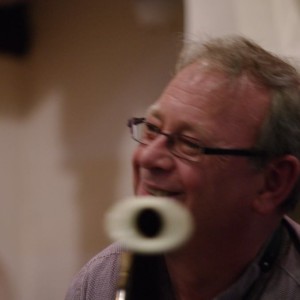 Simon was born into a musical family and from an early age studied percussion across a mix of styles. Moving easily from one genre to another, Simon was quickly in demand to play professionally in orchestras, big bands, jazz bands, punk bands and his own bands – "Column 88" and "Elephant Talk". He was introduced to the bassoon at age 15 and again, made excellent progress.
A bit of a computer geek as a young man, Simon had written games for a number of platforms and developed business focused applications. Music was never abandoned but integrated it into the new age of electronic music, working with the pioneers of music notation software and writing the scores for a number of computer animation projects and games.
Today, Simon is happy to be able to combine a busy career in IT with his love of music and still plays both percussion and bassoon (in equal measures both freelance and on an amateur basis), composes, teaches, arranges and fixes players for a number of orchestras in the North West of England.