"Collaborating with Sale Chamber Orchestra has been one of my most rewarding musical experiences. I had great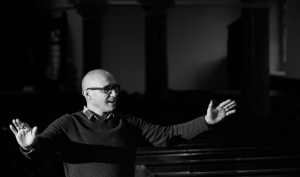 fun working with them. We tackled music that was challenging and in the end the focus was terrific and made for a memorable concert.
What a great group of musicians! The enthusiasm and the will to improve, together with the hard work of each individual in the orchestra, contributes to an end result of great concerts with very good and happy audiences.
The orchestra can tackle a wide variety of repertoire, with a good awareness of stylistic requirements and a great deal of passion. I feel that they are improving all the time. The atmosphere in rehearsals is fantastic, with lots of humour accompanying their serious desire to make good music.
I can't wait to work with Sale Chamber Orchestra again."
Roberto was guest conductor and guitar soloist for our autumn concert in 2014.